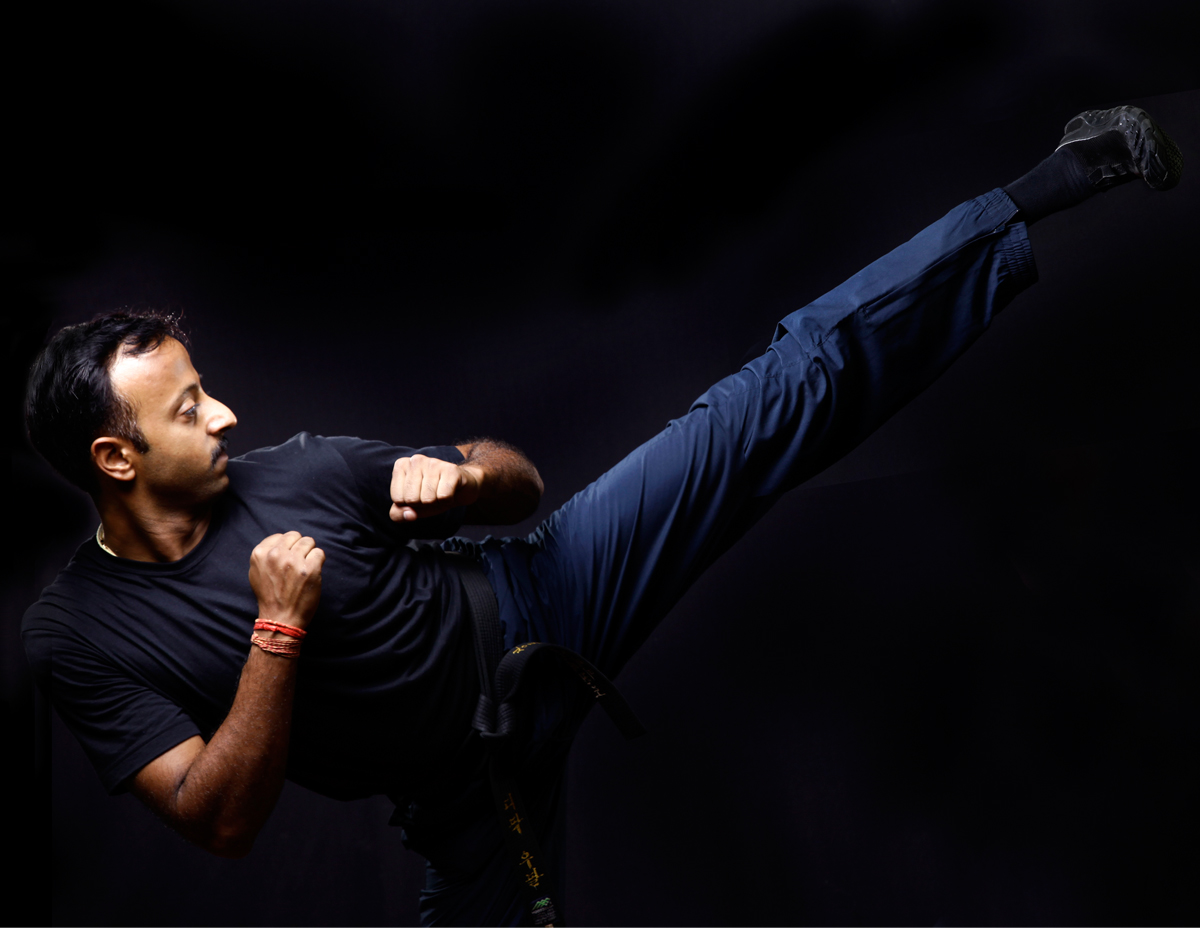 It was 1987, while Deepak Uppal was ten years old, that he saw his first Bruce Lee film.
It was an immediate fascination.
After much searching, Deepak settled on learning Karate under Grand Master Happy Grover.
Much rigorous training later, at the age of 13 he gained the title of "the youngest black belt in India". The honour of training the Delhi Police Commandos followed. As did many classes, tournaments and Gold Medals.
But Deepak soon wanted more and started training in Taekwondo, gaining his second Blackbelt at the age of 17 from WTF, Seoul, South Korea.
He is also a certified Personal Trainer and Sports Nutritionist.
Blackbelt 4thDan Karate
Blackbelt 4th Dan Taekwondo, WTF, Seoul, Korea.
Founder, Kukkiwon India Taekwondo Training Institute