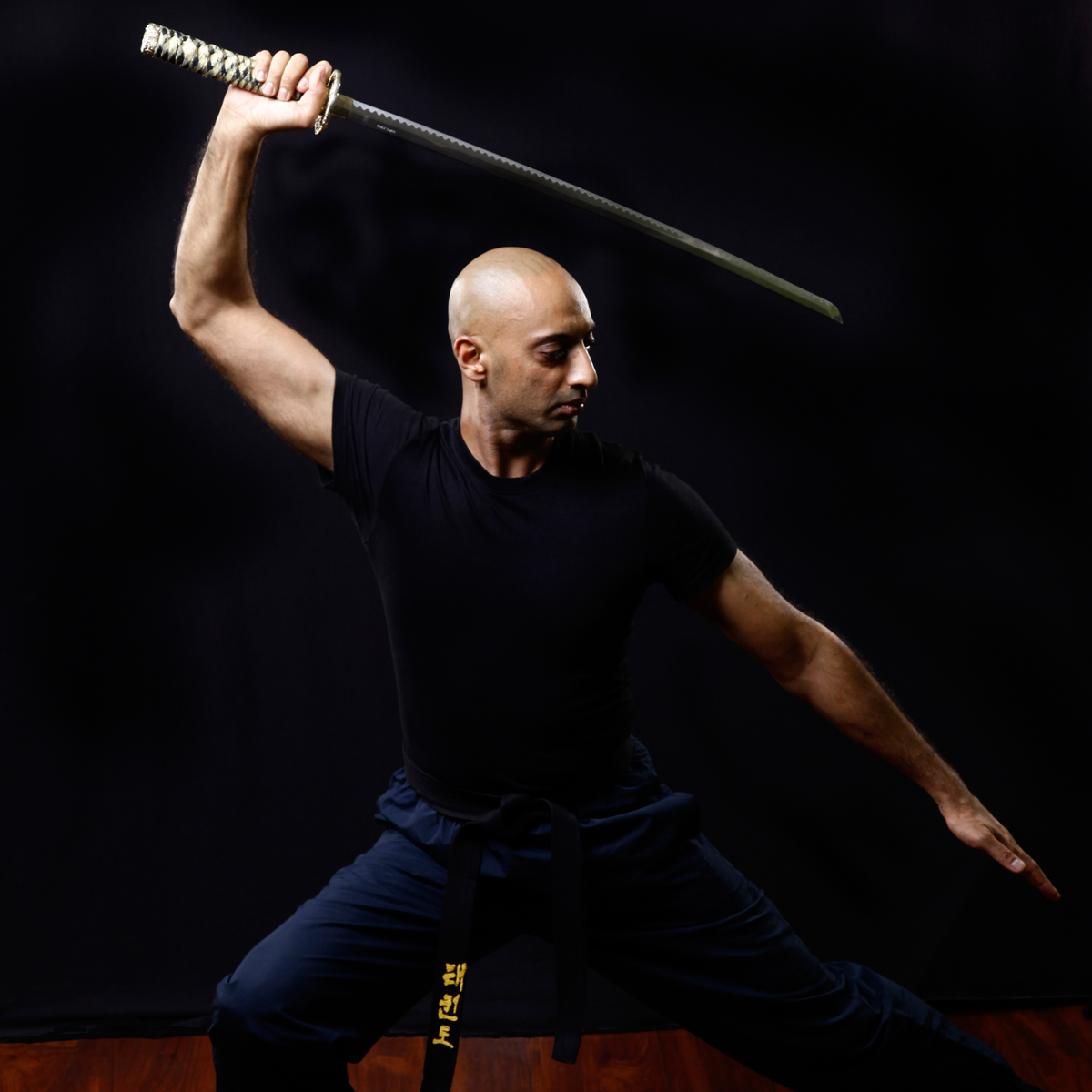 As a child, Ajay almost died from a severe relapse of jaundice. Weak for many years after, he would be used as target practice by other, stronger kids.
At the age of 12, he was introduced to Judo rather abruptly – and as he landed on his quite unpadded butt, painfully – when an older judoka cousin decided to volunteer Ajay to exhibit his growing skills before an appreciative cast of family.
The power of judo was amply – and surprisingly – brought home when Ajay's attempt to return the throw was more than successful. It may be noted that said cousin's smile vanished equally abruptly.
Ajay then proceeded to formally learn judo and strengthen his body at the Dojo of Sensei Rajiv Vats.
A few years, Bruce Lee films and a move to Chennai later, Ajay enrolled to learn Goju Ryu Karate with Master Faustin Nigli, later switching to the Shotokan style.
It was at roughly the same time that he discovered Charles Atlas and weight training.
The combination of martial arts and weight training continues to animate him; as do the mental and philosophical aspects of martial arts, and their application in everyday life.
Having been involved in streetfights, he actively shuns fights and competitions, concentrating instead on the mental and emotional aspects of martial arts and the interplay between them and the physical.
It was in 2000, in the process of setting up a gym, that Ajay met Deepak and started learning Taekwondo.
The gym finally didn't happen; a Black Belt in Taekwondo and an enduring friendship with Deepak did.
Ajay continues to train people who are fervent about fitness, and in his constant pursuit for wider and deeper knowledge, is a certified Personal Trainer and Sports Nutritionist.
Additional learning and training in different forms of martial arts is a passion.
Black Belt 1st Dan, Shotokan Karate
Black Belt 1st Dan Taekwondo, WTF, Seoul, Korea
Advisor, Kukkiwon India Taekwondo Training Institute
Certified Personal Trainer and Sports Nutritionist
CPR certified by the American Heart Association